Mortgage professionals are unique individuals who possess tenacity, perseverance and determination. They often become entrepreneurs who operate successful businesses in a fluctuating real estate market. Here are 10 influential people in the mortgage industry today. The following list of influential mortgage professionals was selected by examining their social media presence, the honors and accolades they have been awarded and the innovative techniques they use in their business.
Todd Duncan
CEO, The Duncan Group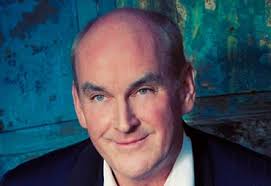 Todd Duncan is a renowned influencer within the mortgage industry. With over two decades of experience in the real estate market, he has built a well respected business. After working as  a mortgage professional he created The Duncan Group in 1992. It is a resource encouraging other mortgage professionals on how to stay relevant in their field and see continued success.  He has a strong social media presence with a large following. He covers every outlet to expose himself and The Duncan Group. He also travels around the country doing speaking engagements at various mortgage and real estate related events.
---
Casey Crawford
CEO, Movement Mortgage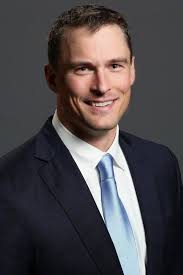 Casey Crawford has seen tremendous success within the mortgage industry in the last 8 years. He founded Movement Mortgage, one of the fastest growing mortgage banks in the country, in 2008 amidst the biggest housing collapse America has ever seen. He has continued to grow the company and in 2014 Movement Mortgage experienced $214 million in annual revenue. The company has been recognized by several large economist publications including Inc. Magazine.
---
Sarah Valentini
Principal & CEO, Radius Financial Group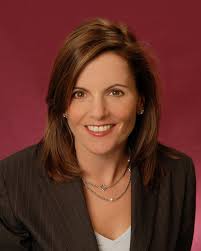 Sarah Valentini founded Radius Financial Group in 1999. The company has been named as one of the fastest growing private-companies by Inc. Magazine for the past 5 years.  Valenti has been named one of the "100 Most Influential Mortgage Executives in America" by Mortgage Executive Magazine. She has also been recognized by Mortgage Professional America Magazine as one of the "Top 100 Elite Women in the Financial Industry." She is proud of this title as she admits that there has not always been many female executives within the mortgage industry. Not only is she an exemplary business woman but she also gives back to the community. She volunteers as a mentor for Interise, a charity aimed at stimulated economic growth within low income communities.
---
Sara Monzo
Director of Marketing, Opes Advisors, A Division of Flagstar Bank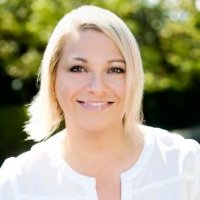 Sara Monzo is a highly successful director of marketing with the Pacific Northwest Region of Opes Advisors. She recognizes the importance of marketing in the mortgage industry and has a passion for providing effective and honest marketing. In an environment where lending regulations are continually changing she stays proactive in maintaining the brand image of Opes Advisors. She has built an extensive network of colleagues along the West Coast. She has been recognized by the National Mortgage Professionals Magazine as on of the "40 Most Influential Mortgage Professionals" in 2015.
---
President, Loanatik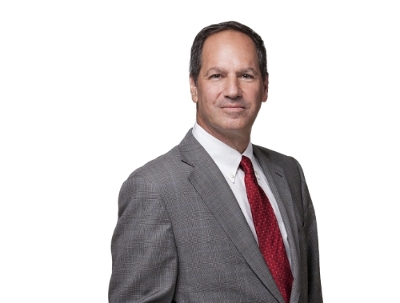 Corey Schwartz has an extensive background in Residential Mortgage Lending. He served as president at Serinova Financial for 13 years before founding Loanatik in October of 2014.  Loanatik is making waves in the mortgage industry by employing unprecedented practices that are challenging the outdated and superfluous mortgage practices. They pride themselves on having a quick and user friendly application that takes only minutes to complete. Schwartz is focusing on garnering the support of multiple investors through crowd funding making Loanatik revolutionary in its field. Schwartz employs a strong legal team to stay on top of the federal regulations making Loanatik even more impressive in the eyes of investors. Schwartz prides himself in developing a new model for mortgage lending that is safer for the investor and easier for the consumer. Schwartz is not afraid to conduct business as unusual when it is more efficient and beneficial to the consumer.
---
Senior Vice President of Production, Freddie Mac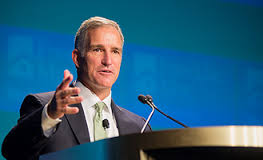 Over the past few years John Cannon has been overseeing several successful projects at Freddie Mac. John Cannon has been a contributing factor to the success of the Freddie Mac MultiFamily Department success that was listed above. As the Senior Vice President of Production, Sales & Marketing, Cannon has led the team performing the outreach for these programs. He has built relationships and partnered with several other lenders including Capital One Multifamily and Arbor Commercial Mortgage as well as others. Along with his colleague, David Brickman, John Cannon was listed as one of theTop 50 Influential People in Commercial Real Estate Finance.
---
CEO, Chairman & Co-Founder, SoFi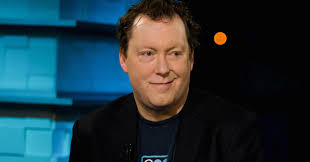 Mike Cagney is the co-founder of the wildly successful and growing company, SoFi. He has a long extensive list of accolades before starting the company such as founding the Cabezon Investment Group and being the CEO of Finaplex, a wealth management software that was ultimately sold to Broadridge. Since co-founding SoFi in 2011, the company has turned heads as they practice a unique approach to lending. They ignore the FICO score on applications and look at career trajectory and spending habits instead. Most recently SoFi raised over $1 billion in  the biggest fin tech fundraising project to date. Cagney was named Lendit 2015 Innovator of the Year.
---
Mortgage Publisher & Educator

Karen Deis has worked within the mortgage industry since 1972. In 2000 she changed roles and began focusing her attention on educating mortgage professionals on what it takes to be successful in the business. She operates 5 different websites and operates in a number of roles. She publishes at LoanOfficerMagazine.com and offers revolutionary training at LoanOfficerTraining.com. She has an innovative website that caters to all of the women in mortgage industry called MortgageGirlfriends.com. She also travels and speak as a keynote at various mortgage industry events and shares her wealth of knowledge with other professionals.
---
Real Estate Correspondent, CNBC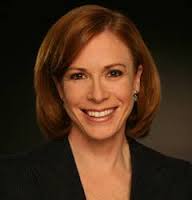 Diana Olick is an Emmy award winning journalist who specializes in the real estate industry for CNBC. She also contributes in the real estate industry for both NBC's "Today" and "Nightly News." She provides informational and relatable content to millions of Americans across the nation. Her blog Realty Check on the CNBC website won the Gracie Award for "Outstanding Blog" in 2015. She has worked with CNBC since 2002 and worked 7 years with CBS News prior to her current position. Olick maintains a friendly and authoritative social media presence while engaging with her viewers. Diana Olick has built a reputation of being the most well known real estate journalist today.
---
Founder, Mortgage Coach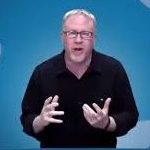 Dave Savage is a mortgage industry veteran with over 27 years experience. He has worked his way up, performing as one of the nation's top loan originators and eventually went on to be the president of a national mortgage company. He is now the founder of Mortgage Coach, a company that helps both homeowners and loan officers make confident mortgage decisions. Savage not only gives homeowners and loan officers the information necessary to making smart real estate decisions but also provides the tools to make it happen. His approach is unique as he leverages mobile technology to reach his demographic. The Mortgage Coach app was listed as one of the Top 5 Must Have Real Estate Apps by USA Today.
---
The real estate and mortgage industry requires a vast number of professionals to keep it running. There are many different areas of expertise as represented by the 10 influential mortgage professionals listed above. Each mortgage professional has its own unique personality and abilities to contribute and each year new professionals continue to astound the real estate and mortgage world.