The easiest way to build a thriving pipeline of 10+ loans per month is to recruit a bunch of realtors that are sending you home buyers that are ready to purchase a property.
But, as every smart Loan Officer knows, that's way easier said than done. Every realtor, that has any significant pipeline, has well established lending relationships that are tough to displace.
New realtors won't have a zillion lenders calling on them, but, they don't have any production either, so, you'll go broke buying them coffee before you see any return on your investment.
Was that what you were planning?
I doubt it.
Here are 3 observations I've made about my top performing Loan Officers that separate them from the rest of the pack.  I'll also tell you about one trick I've used to steal high performing realtors from other Loan Officers.
Do What You Love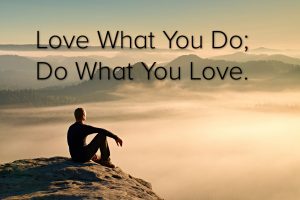 My top performer loves playing cards.
And, he's really good at it.
Being a loan officer he has an affinity for numbers.
He's great with people and he's a night owl.
He combined all those things he loves and became a poker dealer.
On most nights you'll find him standing behind one of the card tables laughing, dealing and pitching.
Everyone that sits down at his table becomes his newest best friend and hot new prospective borrower.
He'll weave stories about family, homes and real estate into his "patter".  He engages with lots of new people every day.  Those players are captive and may sit there for a few minutes or a few hours.
In either case, before they leave the table they know who to call when they need a loan.
He combined everything he loves into a powerful lead generating magnet that is completely independent of his network of referring realtors.
How realtors are like girl scout cookies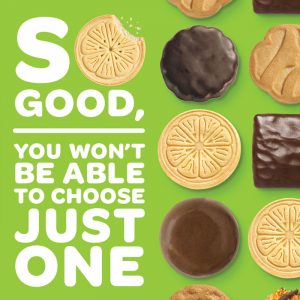 Every year, around this time, the girl scouts come knocking at your door selling those infuriatingly delicious Thin Mints, Savannah Smiles and Trefoils.  My daughter is 9 and has a stack of boxes taller than she is to sell.
We live on a quiet street and one morning she asked if she could set up a table in our driveway to sell cookies.
I made a futile attempt to explain that there aren't a lot of cookie buyers driving past our driveway, but, 9 year-olds always know better.
Two hours later she sold way more boxes than I thought she would.
2 boxes gone.
She was hot and tired and frustrated.  My explaination received a warmer reception this time around: if you want to sell a lot of cookies, you have to go where there are a lot of potential customers.
We went to a huge college campus and just our luck, they were holding festival celebrating being young and stoned.  She sold out of almost everything while we were unloading the car.
I got to thinking about one of my other top performing loan officers.
He got licensed as a realtor and came to work for Loanatik, where we allow Loan Officers to hold both a realtor and lending license simultaneously.
He then figured out which brokerage had the best attended monthly sales meetings.  He goes to every meeting, participates and becomes everyone's best buddy.
Inevitably, he'll be chatting with someone during the networking portion of evening and the person he's chatting with will complain about an MLO that screwed up a transaction or wants to know who his favorite MLO is or where he sends his tough deals to get financed.
He comisurates about whatever the object of their desire is and then goes in for the kill, "I had the same problem, I couldn't find an MLO that could (fill-in-the-blank) so I got licensed as a loan officer.  If you're really struggle to find someone, I'd be glad to look at the transaction for you".
Game Over.
He's their compadre, a trusted insider that understands the realtor's side of the biz.
Oh ya, I don't even think he can spell MLS, let alone, sign on and list a house.  It's all about putting himself where all his customers are.
He didn't have to pay some ridiculous co-marketing fee or anything else and gets to sit at the table next to all the top performers.  It's a brilliant plan and he's doing phenomenal.
Work for the right kind of Lender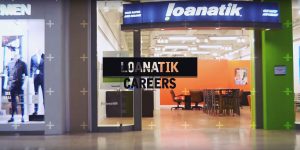 One strategic key for these top performers was their selection decision to work for a specific kind of lender, one that:
Paid them really well (Loanatik pays out 275 bps)
Paid Promptly (Loanatik runs payroll daily)
Offered Great Rates (Loanatik adds NOTHING to corporate margin, you get great comp and great rates)
Is set up with Dozens of Investors (22 and counting)
Can do 500 Credit Scores
Manual Underwrites
Bank Statements
Has little to no fallout
Is Technologically Savvy
and, is fun to party with
(ok, the last one they figured out after they joined us)
They concluded that LOANATIK was the best place in the Country to work for.
If YOU'RE considering a move then you should APPLY NOW!
I shared three great tips on how to get more borrowers and close more loans.  Here's one of my favorite techniques for stealing realtors from other lenders.  It's my, "Don't sell ice cubes to eskimos, Give Them What They Crave!" strategy.
Almost every successful Realtor gets 10 calls a day from some joe average lender that touts their "Great Rates" or, yawn, "Top Shelf Service".
They use old school, core techniques, of cold calling realtors, making lists of top 25 referral sources or some other work harder, not smarter strategy.
That's not how I play the game. 
Wouldn't it be fantastic to have those realtors banging on your door instead of the other way around?
In order to make that happen, you give them the realtors only thing they really want: BUYERS and SELLERS.
Not just crappy internet leads that you buy from FRU for $3
They want the Glengarry leads.
They want a buyer or seller fully prequalified with a pretty little bow in their hair, ready close with little to no effort.
So, GIVE THEM THE DAMN LEADS!
Of all my strategies, this is my favorite way to steal a realtor from their existing, complacent, lazy-ass lender.
First, you need to identify the realtor you're going after.  In Maricopa County, the last count I looked at was 45,000 active, licensed Realtors.
Of those Realtors, about 40,000 of them didn't produce squat for the prior 12 months.  Certainly not enough to live on.
They close one or two transactions a year.  Even if they're huge transactions, one or two a year doesn't qualify as a working Realtor in my book.
If I'm going to spend my time and money courting a relationship, I want to see that they're closing at least eight to ten transactions a year.
Once you know their prior years production, look at the kind of property they're selling.
Are they high end luxury homes?  Dozens of fix & flips?  Solid working class buyers or sellers that are relocating? You need to know.
And now for the Magic.  Find the specific purchase leads for that type of business, pre-qualify them and then connect them to your target realtor.
Since the begining of this year I've personally put 30k COLD, HARD, CASH in one realtors pocket and 25k in another Realtor's pocket.
Those guys will do ANYTHING for me.  Other lender? There ain't no other lender any more.
When you do this, your conversations change dramatically.
You're no longer chasing them, they're chasing you.
Oh, how do I get those leads?  For that, you have to join Team Loanatik.