I have been part of the Phoenix startup ecosystem for nearly 30 years. While the change has been dramatic, it hasn't changed much at all.
Having a background in computer programming, I approach life in a structured manner: complex tasks are broken down into manageable pieces, each piece is methodically broken down, evaluated, noted, considered, researched and kept or discarded. That's how I approached finding a city where my company could thrive.
Just out of college in the mid 1980's and living in Princeton, NJ, I was running Programmer's Warehouse, a software publishing and distribution company that I founded. I would never be happy living in a cold weather place and decided that my future did not include the 99% humidity, year round gray skies or damp snow that NJ so abundantly offered. That condition ruled out everything north of Georgia. Growing up in the New York metro area, coming of age on St. Marx Place and working in the world trade center meant that I was a city boy at heart and would always be drawn to the culture of a big city, its nightlife and massive support system. Aside from a good lifestyle, I needed affordable, high quality employees, low rent, a university, great transportation, good infrastructure (electricity, telephone & internet), direct flights to all the major airports, good lawyers and a dozen other basic necessities. Considering those constraints, I set out to find the best place to run a fledgling business.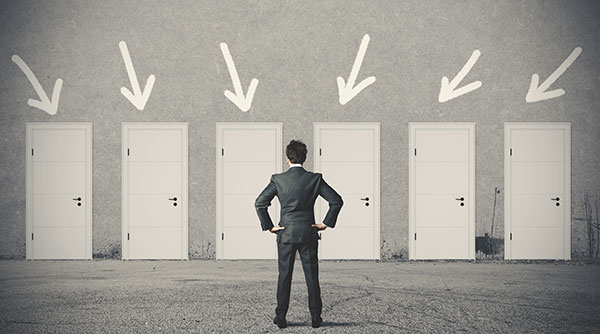 My additional criteria reduced the universe to Atlanta, Orlando, Dallas, Houston, Phoenix, San Diego and Los Angeles. I evaluated each city looking at their startup ecosystem: schools, capital, employee quality, transportation, telephony and lifestyle/culture. In the mid 1980's I visited Atlanta several times and found that there was a lot of racial tension. I didn't feel safe walking the streets at night. Atlanta was out. Next on the list Florida.
I really enjoyed visiting my grandparents in Florida, but, hanging out in south beach before it was cool, well, just wasn't cool.  Given the large retiree population, we lovingly called it Heaven's front door. As a teenager, I sat with them in rocking chairs on the front porch of the Surfcomber Hotel. Bubbe and Savta complained about their husband's flatulence while Zayde and Saba farted – a lot. Three hours north to Orlando didn't improve my view of Florida very much: hot, humid and full of bugs that needed landing lights and air traffic control. I wasn't moving to Orlando. Houston and Dallas were eliminated because I could not identify with being a Texan and Austin, with a population hovering around 300,000, was still in diapers. Texas was out.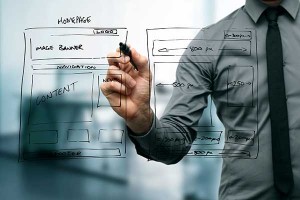 That left San Diego, Los Angeles and Phoenix. Based on preconceptions, I thought I would end up in LA. I had contracts with both Ashton Tate and Nantucket Corporation to develop source level debugger technology for their popular dBase and Clipper products respectively. I was in LA often and had lots of friends and a support network there. The Nantucket development center was a condemned house in Malibu on the ocean side of PCH. We would turn up somewhere in the early evening  ,program until the sun came up and discuss how to make object oriented database programming acceptable to the masses. Seemed like a good choice until I started house hunting.
I was looking at houses I couldn't afford at around a million bucks. That got me 1,000 square feet of house, one room wide and ready to slide off the hill with the next mud slide. You could almost see the ocean if you stuck your head out the window and contorted your body, you might catch a glimpse of the water if the smog wasn't too thick that day. Other parts of the LA area weren't much better. San Diego, while beautiful, was also horrifically expensive.  If I couldn't afford employees, how could I sustain, let alone grow, a young business? Cali was out. That left Phoenix.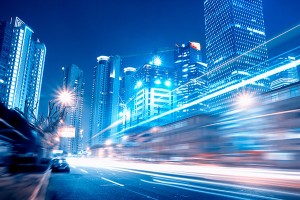 As I dug in, I really liked the late 1980's startup ecosystem. The city was in a bad downturn and Motorola had massive layoffs. I could hire well educated engineers for about $5/hr. because, it was better than being on the dole. They didn't stay very long, but, they worked really hard, my customers loved them, and there was always someone else that was qualified and looking for work. Property values were very depressed. $300,000 bought a mountainside mansion with over an acre of land in Phoenix with a pool, Jacuzzi and city lights views. My office rent was $7/psf for brand new office warehouse space in the Scottsdale airpark. That compared favorably to the $25/psf that I was paying for similar space in Princeton.
By the early nineties there was a thriving startup ecosystem. There were software legends like Pat Sullivan, Ed Nusbaum, and Francine Hardaway constantly promoting the Valley of the Sun as the next Silicon Valley. There were great lawyers and law firms, like Bill Harden at Osborne Maledon, who handled the sale of Programmer's Warehouse to two venture firms. There were shared office spaces and piles of wealthy real estate investors who joined angel groups. Convincing them to invest in anything but dirt was an uphill battle, the profile of a real estate investor is dramatically different from that of an equity investor.
I moved to Arizona in 1989 and I'm writing this in 2015. There's more of everything I liked in the 80's and I can't think of a place that I'd rather live. The office spaces are better and co-working spaces are a great addition to the office landscape, but, it's just office space. Access to facilities (high quality fiber running to the majority of buildings) has gone from good to great.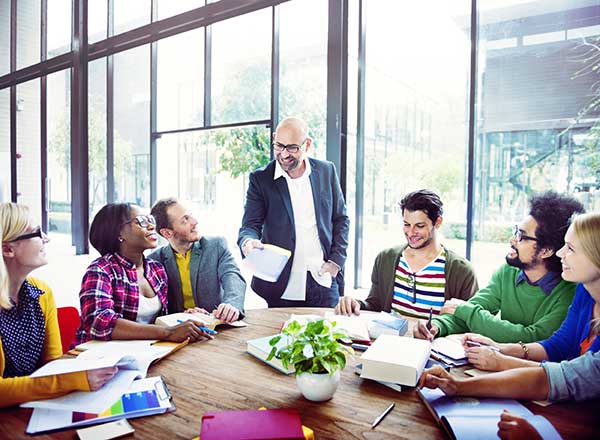 The gastronomy and nightlife have improved dramatically. Success attracts success.  Better housing, shopping, and 300+ days of sunshine have attracted skilled people to AZ. here that are as good as their counterparts in NY, LA or San Fran at half the cost. The AZ investment community is tight knit. A small but active core of investors/friends will back high quality startups, much like they did in the 1990s. We even have a couple of Unicorns (Intuit $28.94B, Godaddy $4.075B). My opinion hasn't changed, metro Phoenix is a fantastic place to run any business from early stage on.
But, let us not fool ourselves: being in any startup ecosystem outside of Silicon Valley has a high cost associated with it. Using the Wasabi Ventures definition of a startup, we're talking specifically about a high growth tech company that is going to require high quality intellectual, technical and financial resources that are not plentiful outside of Silicon Valley.
As far as Silicon Valley, the center of the startup/internet/fintech/.com world is concerned, Phoenix hardly exists. ASU isn't Stanford. The Desert Angels aren't Sandhill Road and Godaddy doesn't hold a match to Google, Facebook, Uber, etc…
If your startup has real potential and will need significant capital for global expansion, it would be prudent to start thinking about relocating when the timing is right